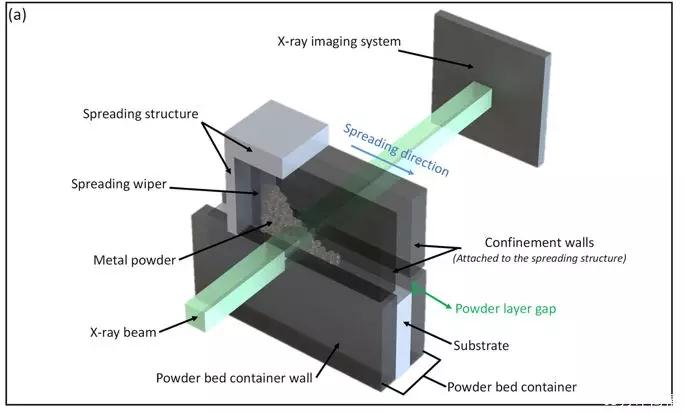 Many factors affect the quality of finished 3D printed parts. In powder based 3D printing, the diffusion of powder is a key step to determine the quality of parts. In a study titled "using high-speed X-ray imaging to reveal the diffusion kinetics of particle size powders during powder augmentation manufacturing," a team of researchers studied particle size dynamics of powder diffusion using in-situ high-speed high-energy X-ray imaging.
The researchers developed an experimental method to characterize the powder diffusion process with high spatial and temporal resolution using high-speed high-energy X-ray imaging technology, and to study the particle scale diffusion process in situ. In this way, they revealed the evolution of static Angle, slope velocity and surface roughness during powder diffusion.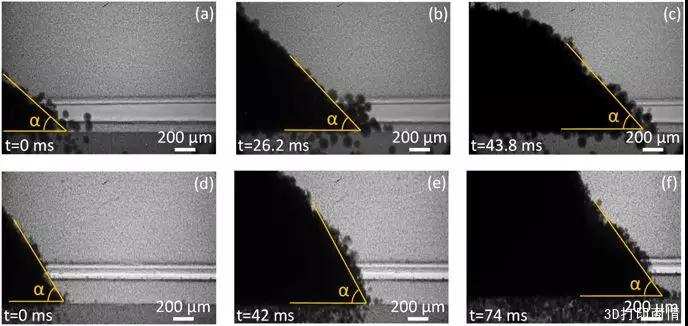 "We observed and analyzed the evolution and flow of two different types of powder clusters on the slopes, and carefully examined the particles that formed such clusters, the researchers" said. "We analyzed the various particles and their dynamic interaction of boundary, and calculate the coefficient of friction between the powder and boundary They developed a powder dispersion system to simulate the diffusion process under the condition of increasing material manufacturing configuration The system consists of pavement structure (wiper and wall) and the powder bed container Wiper is made of perpendicular to the substrate of aluminium powder limited wall, within diffusion system, is designed to keep the powder is made from the high density graphite, and connect to any side of the blade The researchers explained:The powder is diffused on the aluminum substrate by the aluminum wiper (blade) at a speed of 11.5 mm/SEC. As the powder diffuses, the X-ray beam passes through the powder bed. The X-ray signal is recorded by the detection system and the exposure time is 500 ns.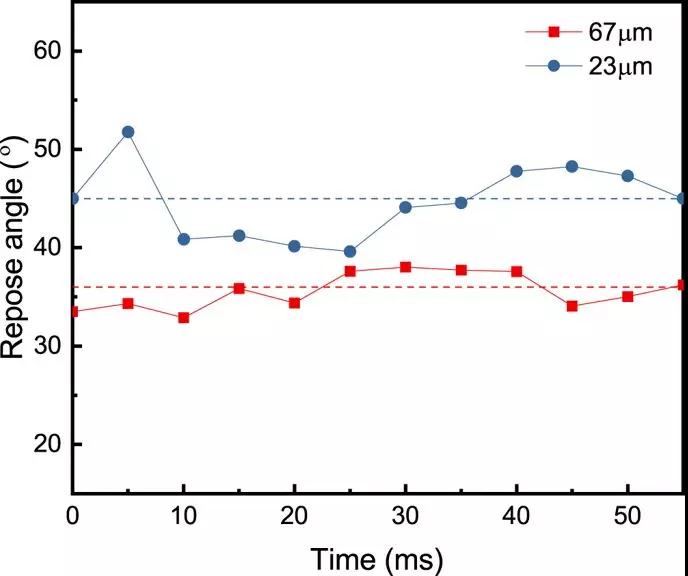 They used two different diameters of 316 L stainless steel powder. Eight samples were taken, and each powder was analyzed. The samples were then carefully spread on a glass substrate, and the images were captured using an optical microscope.
Result
The average particle size of powder is an important parameter affecting the flow dynamics of powder in diffusion process.Compared with the powder with smaller average particle size, the powder with larger average particle size has higher average dynamic static Angle and higher average surface velocity.
Powder clusters affect the diffusion behavior of powder.Powder clusters do not flow easily through the slope.
The interaction between powder and interface is characterized and the friction coefficient is calculated.For particles moving on aluminum substrate, the calculated friction coefficient is 0.25, and for particles moving on high-density graphite surface, the calculated kinetic friction coefficient is 0.18.
The researchers concluded: "the disclosed particle powder diffusion kinetics is of great significance for understanding powder diffusion behavior during powder additive manufacturing.""" this is critical to developing and validating more accurate models to predict powder diffusion behavior." "